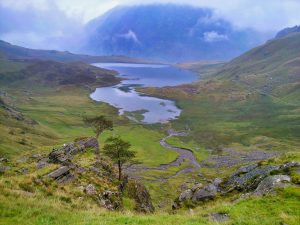 Snowdonia & Anglesey
a week long trip presenting the geology and geomorphology of the Snowdonia National Park, Anglesey and surrounding region in North Wales
we look at pre Cambrian and Palaeozoic the rocks and the deformation they have undergone that was associated with collision terranes as well as subduction related volcanism.
we also investigate the excellent glacial and post glacial features of Snowdonia
no previous geological experience is necessary.
we stay in B&B's or hotels in Bangor and travel to the field each day
cultural, historical and other activities can be added/substituted if requested. Feel free to contact us to customise your trip.